The third dispatch from Expedition Cloudbridge 2017, by Jack Burton
Our first sight of the cloud forest emerged on our bus journey to the reserve from San Isidro. A window view of a complex mass of alpine greenery coated in a cloud. The smiles grew on everyone's faces, this is what we had been waiting for! We sat in awe throughout the journey staring out the window, every now and then we'd look at each other to share the moment of content. It was the best bus journey I had ever been on.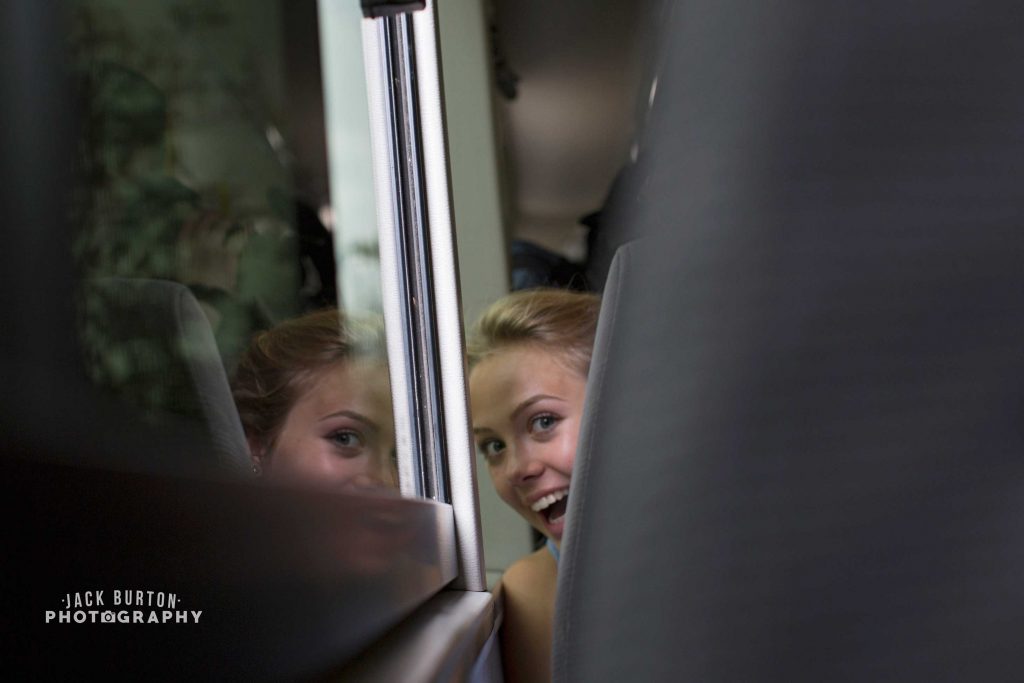 Frank (the reserve manager) met us at the bus stop to give us all a bumpy lift up to the reserve and a tour of our new home. It has everything we need: beds to sleep in, washing facilities, toilets, a kitchen to cook in, a table to eat on, a place to work, a place to wash/dry our clothes, an inexhaustible supply of bananas and a hammock to rest in, and to top it off its all run on sustainable energy.
Cloudbridge Reserve is brilliant, but it's the people here that make it special. Students and interns from around the world are working here, undertaking lots of interesting studies, all different from one another, but all taking part in the Cloudbridge restoration project. It makes a very special community sharing this interest of conservation, we all understand the purpose and significance of each other's efforts in helping nature.
We are not the only ones inhabiting this cloud forest for the next 6 weeks. We are now sharing a home with jaguars, pumas, monkeys, peccaries, giant spiders, other cats, a variety of snakes, lizards and frogs and a huge population of bird species, some of them endemic. You don't have to go far to see some amazing wildlife spectacles, the plants around the reserve are buzzing with a variety of insects and birds. Most noticeably hummingbirds hovering from one colourful flower to the next, displaying their amazing pigmentation and flying techniques, humming away as they do so.
We started to explore the tracks leading away from the reserve going deeper into the cloud forest. Packed with our binoculars and cameras we did what we could to find our neighbouring animals. Trekking through this environment was a new experience for us all, its so dense and packed with life that its hard to know where to look. On every tree, bush and plant there is something to uncover, and we often hear things roaming about but never see them. It's as mysterious as it is wondrous.
One of our objectives here at the Reserve is to develop a species list of moths, so on one of the evenings we went to a place on the reserve recommended by Frank, where a light is left on well after dark. I did not anticipate what I was about to see. We just couldn't believe the number of moths that were perched on this wall where the light was beaming from.
So many colours, shapes, sizes and patterns, I didn't know I loved moths until now. We had to watch every step we took as the floor was also littered with them. What was most eye opening was the Giant Silk Moth, a moth that was bird sized and bigger than most Hummingbirds. We had so much fun, an evening to remember.
One morning Rosa and I accompanied two interns named named Amy and Bailey who were doing point count bird surveys, and were here for 3 months doing their research. We hiked up a mountain at 5am to begin surveying. Not only did we see a variety of different exotic birds, but a crashing through the canopy of trees coming closer to us meant something that neither myself nor Rosa had anticipated… spider monkeys! My first wild primate sighting and another moment to remember.
They were amazing to watch, the way they casually limber from branch to branch, hanging at times from nothing but the tips of their tails. Photographing them however proved to be slightly more challenging. They move all the time and don't fully expose themselves (well they didn't on this occasion) and it was quite dark. I did however get one shot which was proof and a digital memory of this incredibly special moment. Rosa and I returned back to the reserve with smiles on our faces, with thanks to Amy and Bailey for their expertise in birding and allowing us to join them.
Another moment of surprise was the moment we all woke up the next day to the words of Rhys (Media Manager) saying he had seen two Talamancan palm-pit vipers last night and lots of glass frogs. However, what was most surprising was that he had caught the vipers and took them back to the lab (Rhys is qualified to do this). Ogy went out with Rhys and is the student here studying frogs. He analyses them in the hope of finding their preference of calling spot to find mates.
What was most noteworthy about this experience was that the Talamancan palm-pit viper was recently classified as a separate species a year ago, having previously been mistaken for another species named black-speckled palm-pit viper, and now we can say we have seen one. Rhys and I set up a studio for us to photograph them before putting them safely back in the place where Ogy and Rhys found them.
Whilst all this has been happening the girls have been working meticulously hard composing their epiphyte research and have pieced together their methodology which they are now putting to practice in the field. Not only have they done that but they have made a moth trap from scratch to help develop our species list. The next blog will be primarily focusing on the research we are carrying out here and what that entails.
I will leave you with one other moment we shared as a team: Lucy, our team leader, spotted a coati feeding from the reserve compost bins, being sneaky and discrete it allowed us all to get close. As the team appreciated its adorableness, I managed to capture the moment through my lens.