An ambitious expedition to an unexplored area of the Heart of Borneo rainforest, combining scientific research and interactive multimedia to discover, educate, and inspire.
When: December 2010 – February 2011
Where: Batikap Protection Forest, Murung Raya, Central Kalimantan, Borneo, Indonesia
What: An award-winning, multidisciplinary, interactive expedition to study a remote area of unexplored rainforest in the Heart of Borneo
Who: Early career scientists, filmmakers, photographers and conservationists from the UK and Indonesia. This was the first FXpedition Society expedition, and led to the creation of the Heart of Borneo Project.
Status: Completed
This video gallery couldn't be loaded.
the request to Vimeo failed. Unable to complete request.[SSL certificate problem: unable to get local issuer certificate]
REPORTS
EXPEDITION SUMMARY
From December 2010 to February 2011 a young, international and multidisciplinary team of researchers and creatives explored an as yet unstudied area of extremely remote but threatened primary rainforest in the centre of the island of Borneo. The Murung Raya Expedition team spent 8 weeks at their base camp site in the Bukit Batikap Protection Forest, Central Kalimantan, combining science and the media to discover, educate and inspire.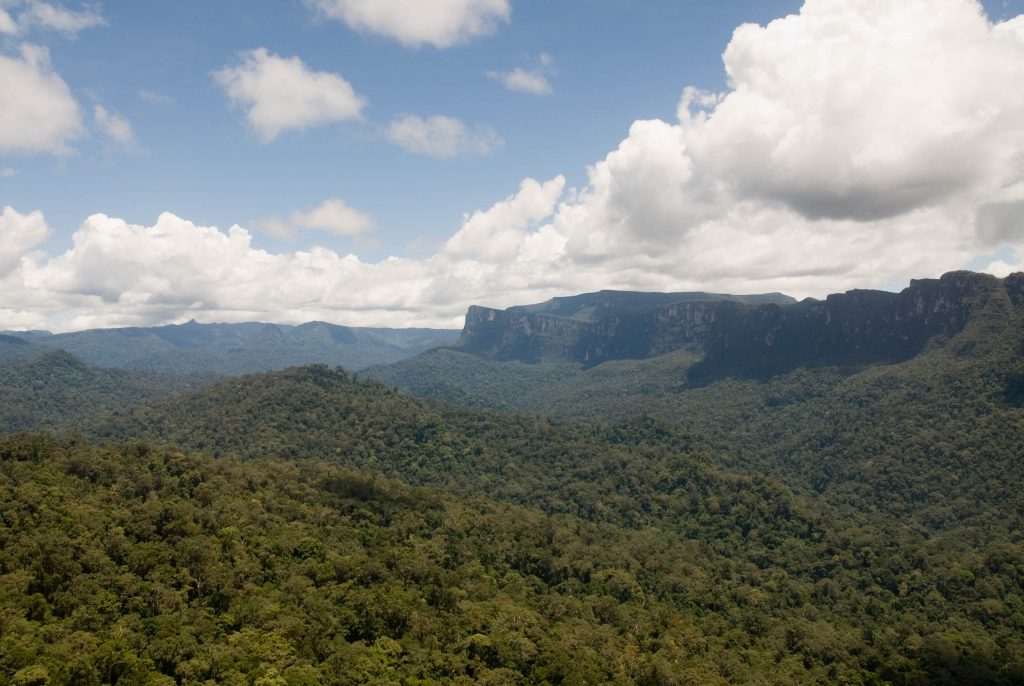 The research team conducted an interdisciplinary biodiversity survey of the area, making many important discoveries that lead to the conclusion that the area is of high conservation value, while the notably higher levels of biodiversity recorded in northern Borneo are likely a result of a survey bias weighted in favour of Sabah and Sarawak, indicating that Kalimantan more widely harbours far greater biodiversity than is currently represented in the literature.
Meanwhile a media team produced professional quality film, photography and articles to document the various elements of the expedition activities and results. Over 45 films, 50 blogs, and 20 photo galleries were produced, written and edited on location, and the latest satellite communications technology was used to broadcast these resources online almost daily to create an interactive expedition that would engage and inspire an international audience.
In addition, two live video links between the team at the expedition base camp and family audiences in the Attenborough Studio of the Natural History Museum, London, were successfully conducted, along with two live online web chats hosted on the Guardian website.
Bukit Batikap Protection Forest is now being used as a release site for orang-utans by the Borneo Orangutan Survival Foundation, thanks in part to the expedition research results, while the regional government has written its strong support for plans to begin a permanent, participatory research program in the area. This ongoing attention should act as a deterrent to further illegal logging activity that has been present in the area.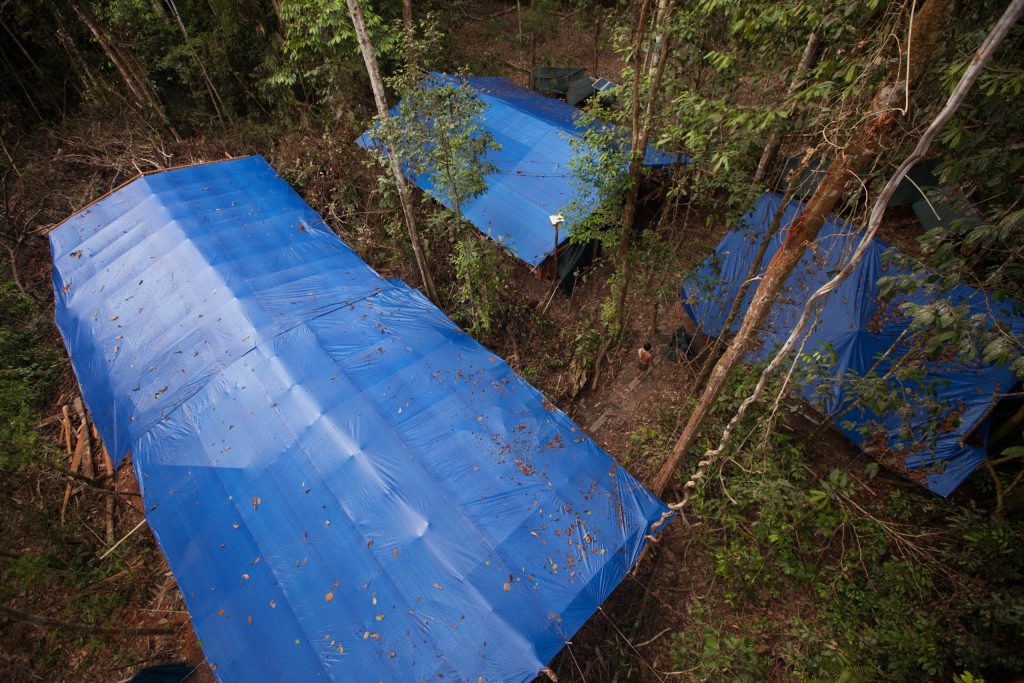 The Murung Raya Expedition received wide support and sponsorship, notably from the RGS Neville Shulman Challenge Award, University of Exeter, and ZSL Darwin Erasmus Award. Originally called 'fx-pedition 2010' (for Falmouth and Exeter universities), it eventually operated under the banner of the Heart of Borneo Project: a charity founded by the Expedition Leader and Lead Scientist to continue the work begun by the expedition.
The expedition was awarded an inaugural University of Exeter Impact Award, and was named Expedition of the Year by Explorer Magazine. The FXU Exploration Society founded by the expedition team at Tremough Campus is a legacy that will continue to encourage ambitious, creative, interdisciplinary expeditions among the student population.
The Heart of Borneo Project continues to explore interesting and threatened areas on the island, as well as pioneering approaches to participatory and interactive research projects.
BACKGROUND INFORMATION
For centuries, the extensive forests of Borneo have captured the imagination of explorers and scientists alike. Today however, over half of the island's forest cover has disappeared and deforestation continues to be amongst the highest in the world. It has been projected that if business (in the form of timber extraction, oil palm plantation and coal and mineral extraction) continues at the current level less than a third of Borneo's forest will remain by 2020.
The lowland dipterocarp forests, in which it is estimated that more than 60% of Borneo's rainforest species reside, face the greatest threats. They are the most commercially attractive and most heavily exploited habitats and are disappearing at alarming rate. Even Kalimantan's protected areas do not provide the shelter one might expect. From 1985 to 2001 over 56% of the lowland forest situated in legally protected areas was logged or converted. With the rate of deforestation at an all-time high, the implementation of more effective conservation measurements is thus of utmost importance.
Despite the continuing extensive forest conversion, Borneo's central areas still harbour one of the largest continuous stretches of primary rainforest in Southeast Asia. To conserve the biodiversity in this vast region, the governments of Indonesia, Malaysia and Brunei signed a declaration in 2007:
"To cooperate in ensuring the effective management of forest resources and conservation of a network of protected areas, productive forests and other sustainable land-uses within an area which the three respective countries will designate as the "Heart of Borneo (HoB)"
Although this is considered to be a historical agreement on a political level, looking at what is actually being implemented on the ground, the reality paints a less optimistic picture: Implementation of regulations is slow, illegal logging and corruption are still serious issues, and the establishment of new conservation areas is falling behind, despite Indonesia's goodwill to protect its environment.
The research carried out during the Heart of Borneo Project's Murung Raya Expedition took place within the gazetted boundaries of the Heart of Borneo, in a remote primary lowland rainforest of Central Kalimantan, to help the conservation of this unique area.
EXPEDITION LOCATION
Batikap Protection Forest, Murung Raya regency, Central Kalimantan, Borneo, Indonesia
Camp Foyle (our base camp) was constructed on the northern bank of the Mohot River at latitude -0.0922 ̊, longitude 113.4875
AIMS & OBJECTIVES
DISCOVER
To explore and document an as yet unstudied area of primary rainforest in the Murung Raya district of Central Kalimantan, Borneo.
To create a representative picture of the biodiversity in the area through surveys on mammals, birds, reptiles, amphibians, invertebrates, epiphytes and forest structure.
To extend these surveys to the rainforest canopy via rope access.
To establish and map the range of a hybrid gibbon species thought to present in the region.
EDUCATE
To raise awareness of the Heart of Borneo Rainforest and conservation/sustainability issues more widely.
To create and share educational resources online before, during and after the expedition.
To create and share multimedia during the expedition that provides insights into expeditions, research methodologies, species, ecosystems and wider issues, in an interesting and exciting way.
To build capacity among Indonesian researchers and the remote communities in our research area.
INSPIRE
To reach and engage with an international audience by creating an interactive expedition through the use of satellite technology and the internet, uploading videos, blogs and pictures near-daily from Camp Foyle.
To use the expedition as a learning platform for students from all disciplines at the universities of Exeter and Falmouth to gain professional experience. To inspire future conservationists, researchers and explorers.
To engage with live audiences through live video links and online web chats to create a more personal empathy with this environment and its threats.
WHY WAS THIS IMPORTANT?
The objectives of this expedition were to collect biodiversity data in the threatened and unstudied, primary lowland rainforests of Bukit Batikap Protection Forest (BBPF), located in the district of Murung Raya, Central Kalimantan. Research on the status of the biodiversity in this area is virtually absent, and only one previous published account of the biodiversity in BBPF exist.
To date, the vast majority of ecological research has been conducted in the northern parts of Borneo; Sabah and Sarawak, as well as the island's more accessible coastal regions. In contrast, relatively little is known from the Indonesian interior of the island, and where research in the Heart of Borneo is being conducted, new species continue to be discovered.
So little is known about the interior forests of Kalimantan, it is argued that part of the considered higher animal biodiversity of the well-studied Northern parts of Borneo is in fact a result to larger sampling effort rather than a representation of actual biodiversity patterns. Exploring and documenting the unstudied and threatened areas in Kalimantan is important as it will undoubtedly provide additional species records which form the basis for augmented conservation effort and attention.
Early in the planning process we established contact with Dr David Chivers and Rupert Ridgeway. Dr David Chivers is scientific director of Project Barito Ulu (PBU) and is based at the University of Cambridge, while Rupert Ridgeway is the Project Manager. PBU was established in 1985 and is the only research centre in the centre of Borneo. It combines studies on natural forest regeneration and the ecology of forest dynamics and is located approximately 60 km from this expedition's base camp, Camp Foyle. David Chivers identified the need to locate the western boundary of the hybrid gibbon Hylobates albibarbis x H. muelleri, which is known to occur in the area.
The Joloi headwaters were investigated for suitability during a five week recce trip by Martin Holland, Tim van Berkel and Rupert Ridgeway in February and March 2010. During the trip contact was established with various partners, such as the University of Palangka Raya and the Bornean Orang-utan Survival Foundation (BOS) as well as with the villages of Tumbang Tohan (also known as Taja Bankang) and Tumbang Naan.
The forests here are still relatively untouched, with only local disturbances occurring along the river edges in the form of regenerating cultivation sites, locally known as ladang. Although the area enjoys Hutan Lindung (Protection Forest) status, until now this has not guaranteed total protection. Illegal logging has occurred in BBPF and additional logging and mining concessions have been granted in BBPF and other Protection Forests in Central Kalimantan (MoFor, 2008), making the presence of conservation organisations and baseline biodiversity data in the area all the more important.
ABOUT THE TEAM
MAIN TEAM
Martin Holland (UK) – Expedition Leader and Production Manager
Tim van Berkel (Netherlands) – Chief Scientist, Terrestrial Vertebrates, Small Mammals, Birds
Lara Rogers (UK) – Assistant Chief Scientist, Terrestrial Mammals, Primates
Russell Goodchild (UK) – Invertebrates
Misbahul Munir (Indonesia) – Birds, Reptiles, Amphibians
Holli Kilburn (UK) – Canopy, Amphibians, Epiphytes
Dale Mortiboys (UK) – Reptiles, Amphibians
Ismail Agung (Indonesia) – Primates
Ian Blessley (UK) – Base Camp Manager, Medic, Birds (left expedition midway)
James Harwood (UK) – Photographer
Dan Sargison (UK) – Technician, Communications
GUEST RESEARCHERS
Jan Beck (Germany) – Moths
Carsten Bruhl (Germany) – Ants
GUIDES AND ASSISTANTS
Bapak Aspor (Head Guide)
Bapak Wik
Bapak Bobo
Ibu Wi (Chef)
Bapak Parman
Bapak Lundung
Bapak Muji
Ibu Dewi (Chef)
COLLABORATING INSTITUTIONS
Indonesian Institute of Sciences (Pusat Penelitian BIOLOGI – Lembaga Ilmu Pengetahuan Indonesia – LIPI)
University of Palangka Raya (UNPAR)
Natural History Museum, London
Royal Botanical Gardens, Kew
Ministry of Science and Technology
Indonesian Department of Forestry
Mission Aviation Fellowship Palangkaraya
EXPEDITION SPONSORS
Grants and Financial Support
Royal Geographical Society Neville Shulman Challenge Award
University of Exeter Annual Fund
Les and Claire Halpin
Zoological Society of London Erasmus Darwin Barlow Award
Christopher and Catherine Foyle
Adrian Ashby Smith Memorial Trust
Media Sponsors
Falmouth University Institute of Photography
Panasonic Toughbook
Equipment Sponsors
Treeworker, Teufelberger, Doro, Craghoppers, Marlow, AST, Lightfoot, WorkWare, Nikwax, DD Hammocks, Paramo, Aquapac, Tupperware
With Special Thanks To
Les Halpin, Rupert Ridgeway, Robin Hanbury-Tenison, Dr David Chivers, Godwin Limberg, Shane Winser, Chris Greenwood, the kepala desas and inhabitants of Tumbang Tohan and Tumbang Naan, Pak Yunting, Sophie Persey, Brendan Godley, Christopher Foyle, Dr Peter Smithers, Alasdair McMillan, Melati Gray
EXPEDITION BUDGET
Income
Grants – £29,064
Fundraising and Donations – £22,922
Team Member Contributions – £15,000
TOTAL – £66,986
Costs
Fees and Permits – £3,042
Travel – £12,375
Accommodation – £985
Subsistence – £733
Field Supplies and Equipment – £19,788
Communications – £6,338
Insurance and Safety – £8,119
Transport and Logistics – £2,966
Field Staff Wages – £5,861
Exchange Rate Differences – £815
Recce Costs – £4,800
Celebration Event – £600
Other Costs – £214
TOTAL – £66,986
JOIN THE COMMUNITY
Help us turn Expedition Base Camp into a thriving scientific and expedition community. Our newsletter will feature expedition updates and opportunities, forum topics, grant deadline alerts, and much more.