Walking the length of India from north to south to document the living memory of colonialism and Independence.
When: 24 April – 1 December 2017
Where: India
What: Walking the length of India to uncover untold stories and experiences of the British Raj, Partition and Independence, and how it directly impacted families throughout India, before those stories are lost forever.
Who: Olie Hunter Smart
Status: Live
EXPEDITION SUMMARY
My 4,500km journey through India will allow me to explore and learn about the people, the country and its historical connection to Britain. I will speak to people to uncover stories about the impact the British Raj had on people, as well as how Partition and Independence affected their lives. I will study Gandhi's role in India's struggle for independence and how gaining freedom has shaped both Indian and British culture today, sharing my findings as I travel.
I will begin at the most northerly point of India in the Nubra Valley, Ladakh that sits on the Line of Control, the disputed border between India and Pakistan. From there I will head along the mountain trails, stopping in villages to understand how this region is affected by the ongoing disputes over the border, as well as how Independence has impacted them.
I will continue south, passing through the hill stations made so popular by the British as they escaped the summertime heat. I will head towards Delhi where I will learn more about Mahatma Gandhi and his role in securing Independence. Moving on from Delhi, I will make my way for Jaipur and then Ahmedabad where I will follow the Dandi Salt March, a 241 mile peaceful protest against the British Salt tax, that ultimately kickstarted the Independence movement throughout India.
I will continue to Mumbai and then to Pune where Gandhi and other National Congress Party leaders were imprisoned by the British for their role in the protests. I will complete my journey at Kanyakumari, the place where Gandhi's ashes were scattered into the sea, and the southern most tip of this vast subcontinent.
BACKGROUND INFORMATION
Britain used to be one of the most powerful countries in the world. At its height, the British Empire ruled over 20% of the global population, covering almost 25% of the earth's land mass. But we don't like to talk about our colonial past, particularly all the gory detail of how we ruled. We exclude it from our school curriculum, almost burying the past as generations pass. Colonialism is an incredibly important part of not only our history, but that of many nations, and it's something they look back in many instances with appreciation and even fondness.
India fascinates me: its vibrancy, history, diversity and a cultural heritage entwined with Britain for over 400 years. This year marks the 70th anniversary of Indian Independence from Britain. However, securing Independence wasn't easy for India. 'Father of the Nation' Mahatma Gandhi fought for freedom for a vast part of his lifetime until it was ultimately granted in 1947. Since then India has used British legacies to flourish into an emerging superpower. With Brexit taking place, it is paramount we understand how we can build on our past relationship and take it forward into the future.
EXPEDITION LOCATION
Started: Turtuk, Nubra Valley, Ladakh
Travelled through: Diskit, Leh, Lamayuru, Padum, Darcha, Keylong, Manali, Kullu, Mandi, Shimla, Chandigarh, Ambala, Panipat, Sonipat, Delhi
Still to travel through: Jaipur, Udaipur, Ahmedabad, Surat, Dandi, Mumbai, Pune, Hubbali, Kanyakumari
AIMS & OBJECTIVES
The expedition has two aims:
1) Education:
Investigate the cultural connection between Britain and India, and how this has evolved since 1947, into what it is today. I will do this by recording and sharing the stories of Indian, British and Anglo-Indian elders who experienced British rule before these memories are lost forever, as well as seeking the opinions of young Indian, British and Anglo-Indian's on their multi-cultural history. It will create a permanent record of the stories and views of each group, preserving rapidly disappearing memories and opinions.
2) Inspiration:
The expedition will demonstrate that through some careful planning, hard work and determination it is possible to follow a dream. It will encourage people to turn their heads on mainstream media and realize that the world is a good place. It will open their eyes up to what else is out there, inspiring them to travel, discover and experience more of our incredible planet.
I will share this historical journey with a broad audience online as I travel, in particular students via lesson plans, online films and Skype Classroom chats. Upon my return I aim to create a documentary about the expedition in celebration of Britain's connection to India. I will also undertake talks, sharing my stories and experiences with schools, adventure and travel groups, giving them the opportunity to learn more first hand.
WHY IS THIS IMPORTANT?
This year marks the 70th anniversary of Indian Independence. There are a lot of books, documentaries and films about this period of history, but many have been written or produced by British (or Western) authors. But what do the real people of India, the people that experienced it remember?
389 million people experienced Partition, most of whom have since died, however, there are some still around that remember what happened. Many will not live to see another significant anniversary, so it's imperative that we hear their stories and experiences of the British Raj, Partition and Independence before these stories are lost forever.om my experiences.
ABOUT THE TEAM
Olie Hunter Smart was born in the south of England and spent his childhood outdoors and playing in boats.  At the age of 18 he spent 6 months in Central America working on a conservation project helping rebuild a remote ranger station and teaching in a local school.  The experience gave him an appetite for adventure, travel, to see the world and to understand more about different people and cultures.
After studying Geography at university, he became an ad man in London, working across a number of high profile clients and campaigns. In 2013 Olie decided there was more to life than a desk job and rekindled his passion for adventure and travel.  Since then he has continued to travel, backpacking and adventuring his way around the world.
This is a solo expedition that has been fully self-planned and self-funded. I did consult with a number of people who have undertaken long expeditions in India before, including:
Alastair Humphreys, Sean Conway, Danny Bent, Ants Bolingbroke-Kent, Austin Vince, Tenzin Jamyang (fixer in India)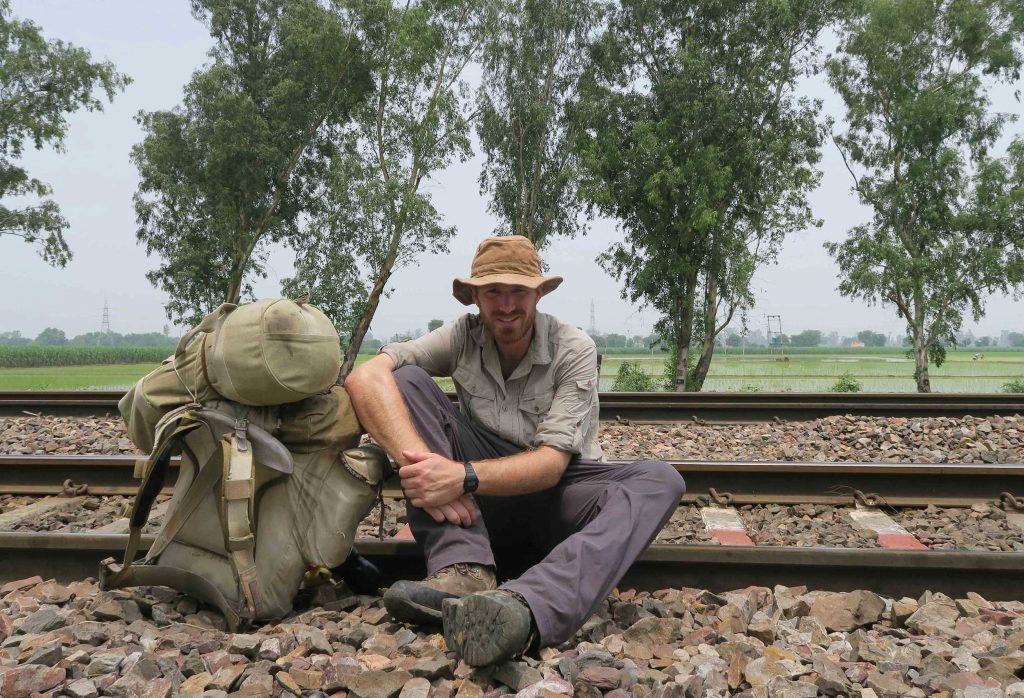 EXPEDITION BUDGET
Logistics:
Fixer, guides and porters in Himalayas for 5 weeks – £2,000
Flights – £600
In country costs:
Food – £1,000
Accommodation – £1,500 (note, some is tented and therefore free)
Kit:
Rucksack and waterproof bags – £80
Tent – £250
Sleeping bag and roll mat – £200
Sundries (toiletries, suncream, etc.) – £50
Sponsored equipment:
Footwear (sponsored providing a discount) – £200
Clothing (sponsored saving approx. £400) – £0
First Aid kit (sponsored saving approx £50) – £0
Solar panel and battery pack (sponsored providing a discount) – £200
Water filters (sponsored saving approx. £50) – £0
Optional costs:
Stills camera – £500
Video cameras – £1,300
Laptop – £200
Hard drives – £250
Tripod – £150
Total expedition costs: £6,400 (including sponsored kit at full price)
Total optional costs: £2,400
TOTAL EXPEDITION COSTS: £8,800
I raised this by working in London and saving money for over a year to cover the expedition costs.
EXPEDITION SPONSORS
Clothing: Craghoppers
Footwear: Altberg
Water: Water to Go – http://www.watertogo.eu/
Power / Solar charger: Lifepower 
Medical kit: Beyond First Aid
Donation: Exploring By The Seat Of Your Pants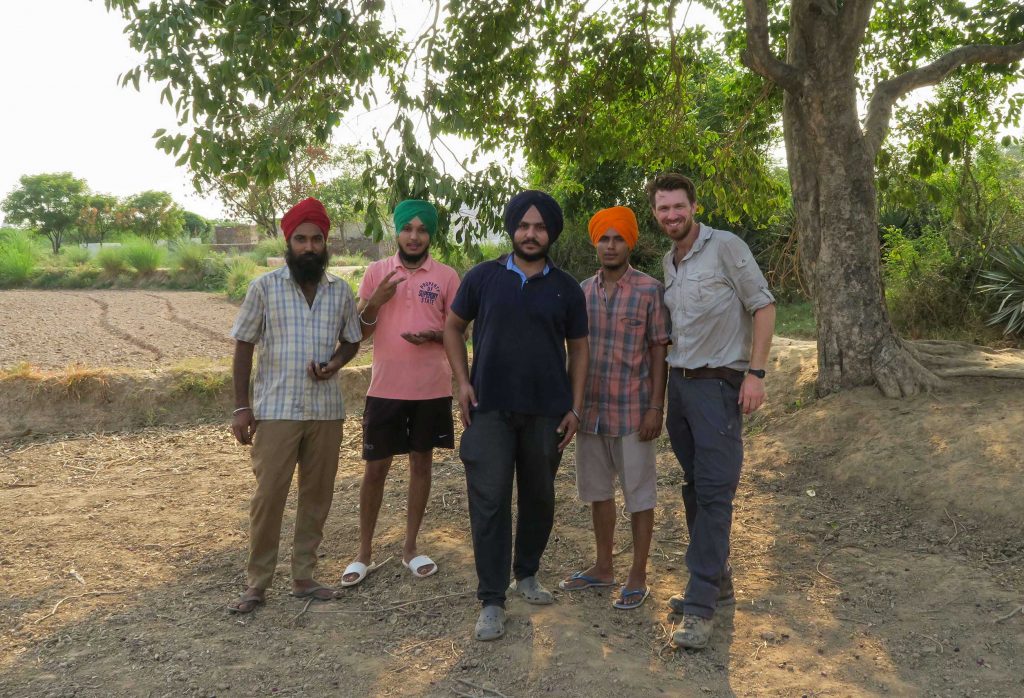 FOLLOW THIS EXPEDITION…
On Olie's website, Facebook, Twitter, Instagram, and YouTube
Join the Community
Help us turn Expedition Base Camp into a thriving scientific and expedition community. Our newsletter will feature expedition updates and opportunities, forum topics, grant deadline alerts, and much more.