Investigating the ecological and economic impacts of illegal trawling in Cambodia
When: 28 June – 7 August 2016
Where: Koh Seh, Kep Achipelago, Cambodia
What: A multidisciplinary expedition to investigate the economic and ecological impact of trawling on the health of the marine sea-grass beds in Cambodia.
Who: Students from the University of Exeter and Falmouth University FXpedition Society.
Status: Completed 
EXPEDITION SUMMARY
FXCambodia 2016 seeks to research the impacts of illegal trawling on seagrass habitats. This habitat supports populations of Blue Swimmer Crabs which have significant economic value to local fishing communities. This income is under threat as the crab's habitat, seagrass, is damaged by trawling.
The team will perform habitat surveys comparing areas regularly trawled and areas trawled less frequently. Our findings will be presented for two key audiences; a scientific report aimed at academics and a video produced in both English and Khmer to increase community engagement.
BACKGROUND INFORMATION
Our project is built upon the three previous successful expeditions, Expedition Samloem 2013, Project Kep 2014 & FXCambodia 2015. From liaising with previous expeditions and Marine Conservation Cambodia we have been made aware that one of the biggest threat to Cambodia's biodiversity is trawling. We subsequently chose to focus our expedition on the marine environment in contrast to the past terrestrial expeditions. The relations acquired from these past FXpeditions will provide strong foundations allowing us to work closely with the local people of Cambodia with their interests firmly embedded within the core of our project. We hope to further develop contacts to benefit future FXpeditions and ensure continued successful collaborations.
Our research will compliment established projects under Marine Conservation Cambodia aiding to a movement of marine conservation, as it stands the protection of Cambodia's natural systems and resources is not receiving the investment required (ICEM, 2003). We may also have the opportunity to pass data on to the Cambodian Department of Fisheries Conservation which would provide a direct link between research efforts and potential action. To complement this our ambitious public media campaign intends to raise awareness on sustainable fishing techniques.
EXPEDITION LOCATION
Koh Seh, Cambodia – 10° 21′ 24.2712" N 104° 19′ 13.206" E
AIMS & OBJECTIVES
Aims
i) Contribute to a drive towards marine conservation with a plan to collaborate with Marine Conservation Cambodia and the Royal University of Agriculture to contribute towards increasing the knowledge on the effects of illegal fishing methods to local species of economic value.
ii) To inform and spread awareness of the effects of bottom trawling to key benthic habitats to both lay members of the public and those with a scientific background or interest in the field.
iii) Provide research that supports the protection efforts and sustainable fishing techniques within the Kep community.
Objectives
i) Recording the biogeographical effects of trawling on the substrate and Sea-grass meadows in Kep Archipelago.
ii) Producing and releasing a short documentary video to serve as an engaging educational resource relating to our report's findings. Through our collaboration with Khmer students it will be accessible in both English and Khmer, utilising subtitles or dubbing where appropriate.
iii) Our research will complement the research currently being conducted by MCC and be used by themselves to support proposed protection policies. The report will be submitted for publication to the Cambodian Department of fisheries Conservation.
WHY IS THIS IMPORTANT?
The Kep Archipelago of Cambodia is a productive marine environment, supporting a vast variety of species, such as seahorses, bamboo sharks, dolphins and endangered dugongs, to name a few, some of which are unique to the area. Unfortunately, this vital habitat is majorly suffering from illegal trawling and overfishing, which is detrimental to its biodiversity, risking population collapse, and also destroying the entire area's fishing industry because of its current unsustainable nature. This is due to high levels of underdevelopment and poverty in the area, where illegal fishing is sought for sufficient income.
The ecological roles of seagrasses are very important. Seagrass provides the filtration of nutrients, contaminants and sediments, which closely links the habitat to other communities such as coral reefs and mangroves. Moreover, they provide habitats for a wide variety of marine organisms linking them closely to the populations of economically important species such as the blue swimmer crab in Kep.
To date there is limited study on the sea grasses in Kep, and the effect of illegal fishing methods such as trawling is relatively unknown. Therefore we propose to increase the areas knowledge on the biogeographical effects of trawling to seagrass meadows by comparing the health in high versus low levels of trawling sites.
ABOUT THE TEAM
Meet the Expedition Team
Expedition Advisors
COLLABORATING INSTITUTIONS
Marine Conservation Cambodia – The aim of MCC is to conserve and protect Cambodia's marine environment and the livelihoods of the island communities that rely on its resources. It is based on Koh Rong Samloem and the Koh Rong islands and they are the longest running and most successful marine conservation project in Cambodia. We will be collaborating with MCC to collect data and MCC will advise the team on which sources to distribute findings to in Cambodia.
Royal University of Agriculture –RUA is the leading agricultural university in Cambodia and students from the university will join our team. This will benefit us as these students will have a good knowledge of the area and of the local flora and fauna. It will also benefit them as it will provide them with some great fieldwork experience.
EXPEDITION BUDGET
Costs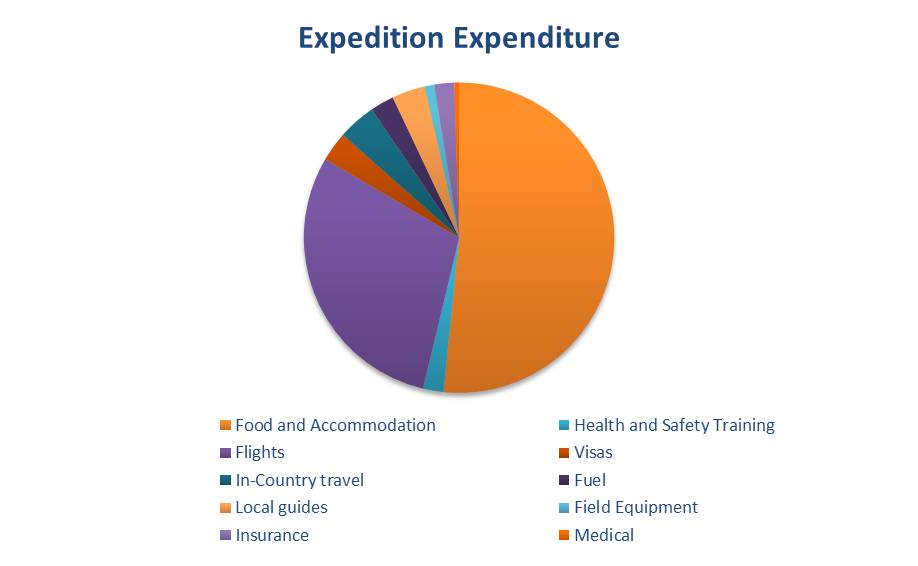 Income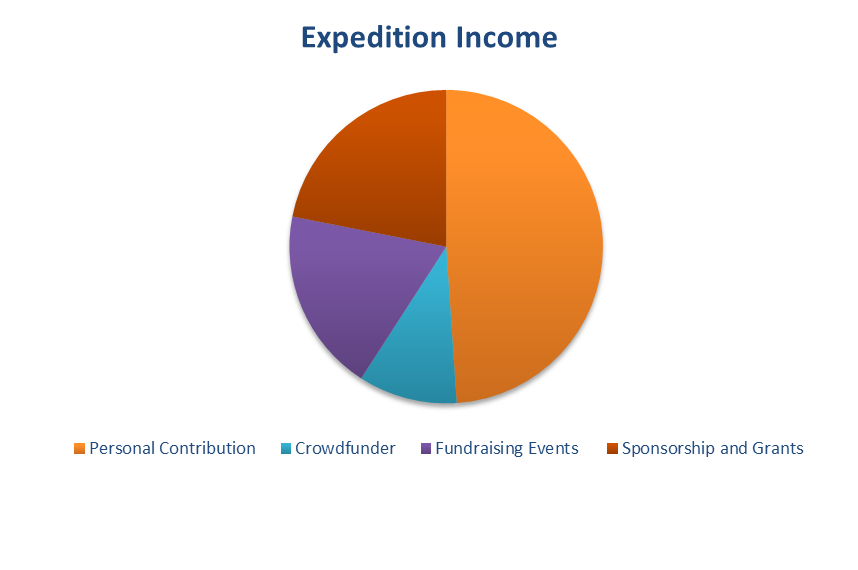 Combination of Personal Contribution, Donations, Fundraising Events and Grants
EXPEDITION SPONSORS
Fxpedition Grant
Royal Geographic Society
Gilchrist Educational Trust
Cornish Divers
SUPPORT THIS EXPEDITION
FOLLOW THIS EXPEDITION…
On Facebook, on Twitter, on Vimeo, and by signing up to the newsletter: